Commercial Real estate, it's a tough area to navigate. How does a company find the best time to move on a piece of property? They get a spotter. Bob Dikman is not only a driver and race fan, he's a spotter.
What exactly is a spotter? In the world of racing, the driver isn't the only one responsible for getting to the finish line; he has an entire team behind him. The spotter is responsible for letting the driver know all important information, which may be happening just outside his eyesight. He is the air traffic control of all the influential voices on the headset, the one voice to help that driver safely transition from lane to lane and get safely and quickly across that finish line.
Bob has been a member of Porsche Club of America for 34 years. He races his own Porsche alongside legends in 48 Hours at Sebring. Not only has Bob seen the race track from behind the wheel, he is also a spotter in the oldest road race in America, 12 Hours of Sebring and the Rolex 24 at Daytona.
"As a spotter you're responsible for the safety of that driver, and it's a pretty awesome responsibility. You don't take that lightly," recalled Bob.
"In a recent race a spotter didn't call out an oncoming incident, and the driver made a mistake that should have been avoided. By missing just a few seconds of a race, a spotter could potentially be responsible for a critical injury to the driver. That's a big responsibility especially in a race that's going on for 24 hours. At the Rolex it's required that you have a spotter. It's the smartest addition to a race team as far as safety is concerned," Bob added.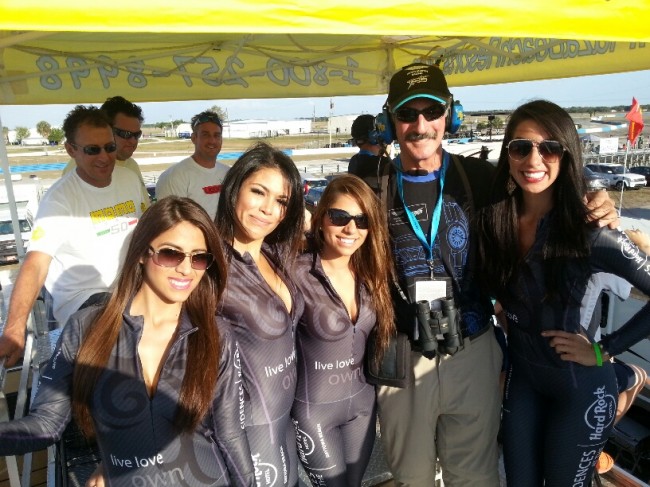 In the world of commercial real estate having a spotter on your side helps you make the safest and most well thought out decision about which property to buy. With the aid of a spotter you are able to see information which may be "just outside your eyesight."
Any entrepreneur can pick out and buy a piece of property. Will that property be best suited for his needs? Will it be able to handle the growth that he's anticipating? By having an SIOR like Bob on your team these questions have already been scouted out for you. In anticipation of an oncoming competitor your SIOR has chosen to move you into an up and coming neighborhood, which has more than ample space for future growth. There will be no blind passing, only guided decisions preplanned and well thought out.
In racing the driver really counts on everyone on the team, the spotter position has one of the most important bonds with the driver.
"Sometimes you're up for 36 hours; it's an endurance race, much like most commercial real estate transactions," said Bob.
At the end of a race you want to finish with the trophy, in commercial real estate that trophy is the right piece of property. The client is going to be paired with the best fit for them, he's going to be safer, he's going to finish better, there's a higher guarantee he's going to finish with the right piece of property with the right amount of parking, with room to grow.