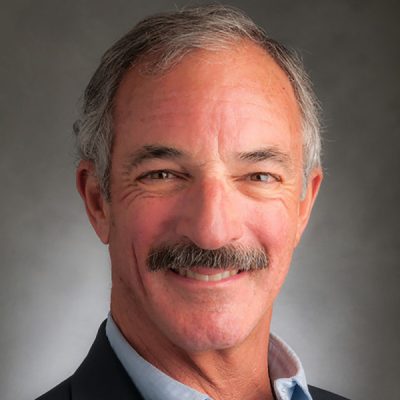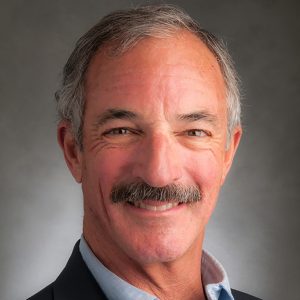 Robert Dikman
Broker, Owner
Phone: (813) 251-5288  Email: dikman@dikman.com


Bob Dikman has established himself as an extremely creative, knowledgeable, hardworking commercial and industrial real estate professional. He is highly regarded within Tampa Bay's real estate community for his integrity, business acumen, and community involvement.
Bob is a fourth generation real estate practitioner with a solid list of achievements to his credit, including the leasing of more than five million square feet of office/warehouse space. Bob has also brokered sales in excess of $500 million worth of properties. He has extensive experience in build-to-suit transactions and rail-related projects. Over the past few years, Bob has provided turnkey build-to-suit projects for the following:
United Rentals — A 20,500-square-foot build-to-suit grade level office/maintenance facility on 9 acres
Loomis Armored — A 32,000-square-foot build-to-suit; long-term lease
Advanced Disposal — A 20,000-square-foot build-to-suit office maintenance facility with a sophisticated natural gas fueling  station; long-term lease on 9 acres
2210 Massaro — A 30,600-square-foot Class A waterfront industrial building
Bob has distinguished himself as the only Realtor in the country having achieved all four
of the distinguished designations SIOR, CCIM, CRB, and ALC.
Professional Designations:
SIOR—Society of Industrial & Office Realtors



CCIM — Certified Commercial Investment Member



CRB — Certified Real Estate Brokerage Manager



ALC — Accredited Land Consultant


Past and Present Professional and Community Activities:
ULI—Urban Land Institute
NAR—National Association of Realtors
FAR—Florida Association of Realtors
RLI—Realtors Land Institute, Florida Chapter Past President
Florida Gulf-Coast Association of Realtors Past Director
NAIOP—National Association of Industrial Office Parks
Greater Tampa Chamber of Commerce
Florida Economic Development Council
Tampa Committee of 100
SIOR Florida Chapter Past President
SIOR Council of Chapter Presidents Past Speaker
The Tampa Connection
Leadership USF
Guardian Ad Litem Guild Past President and Chairman of the Board of Trustees and Active Volunteer
48 Hours at Sebring Presented by Champion Porsche, Sponsor Chair
Sebastien Bourdais/Patrick Long Pro Am Kart 4 Kids, Inc., Sponsor Chair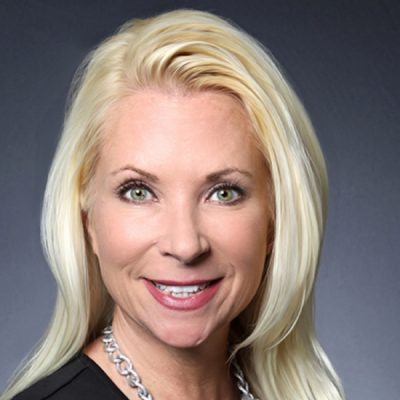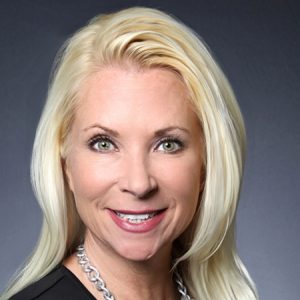 Erika Zipfel Thompson
Licensed Associate
Phone: (813) 251-5288   Email: erika@dikman.com


Erika Zipfel Thompson is an Associate for Commercial/Industrial Brokerage for The Dikman Company. She works with users and tenants who need warehouse, office, flex,distribution or manufacturing space whether for use or development. She also serves as a liaison to The Dikman Company's commercial tenants for the industrial properties within The Dikman Company portfolio.
"We pride ourselves on customer service and do everything we can with each client to 'raise the bar' by ensuring we do all we can to not only do our job, whether it be selling or leasing a property, but to also get the highest price we can for our clients," said Erika. "We make sure they are informed step-by-step during the process to ensure their confidence in us and that we are working hard for them."
Known for innovative new ideas and extensive market knowledge of industrial properties, Erika establishes a reputation with her clients for attentive service, thorough attention to analysis and aggressive pursuit of her client's interests.
"We were in a tough spot as we were coming to the end of our current leased facility and needing more space when we contacted Erika at The Dikman Company," said Richard J. Pennza, president and chief executive officer, Great Lakes Power. "Erika jumped on the project right away, immediately made plans to meet with us to get to understand our situation, then worked extensively with our Tampa branch manager to secure a new location. To complicate things even more, while we were negotiating the lease for our new build-out facility, it became evident that it wouldn't be available for approximately nine months from the termination of our current lease. Erika came through and was able to find us a suitable temporary facility." Pennza added, "Others we contacted prior to The Dikman Company never came close to the interest and attention we received from Erika and The Dikman Company. I don't think we could have pulled this off any better."
"Being a service provider ourselves, at Great Lakes we strive to provide a high level of customer service, and also expect this from those serving us," said Rusty Whitaker, Tampa branch manager, Great Lakes Power. "To put into words, I was very satisfied with the level of customer service provided by The Dikman Company, and if ever we have a need in the future, there is no doubt who will get the first call."
"I can't speak highly enough about Erika," said Brian Dyals, Regional Manager of B&D Technologies. "From our first meeting, she understood exactly what our needs were and delivered not one but several great properties for our review. Once she assisted us in selecting our new site, she stayed in constant communication with us throughout the process. I would highly recommend Erika and The Dikman Company to any business for their commercial real estate needs."
Erika previously worked with The Dikman Company from 2002 to 2007. Her responsibilities included a wide variety of activities including property management, assisting with brokerage including leasing, letters of intent, and managing offers and showing clients industrial properties based on their needs. She was also involved with researching data and creating market studies in addition to marketing The Dikman Company. It was during that time that Erika decided she most enjoyed the brokerage and property management responsibilities that allowed her to interact directly with clients.
Some of the companies Erika has had the opportunity to represent are Southern Glazer Wine & Spirits, Del-Air Heating Air Conditioning, 50Floor, Patriot Transport, Mastec, Great Lakes Power, Lightning Bolt & Screw and others.
Erika is a licensed Florida Real Estate Sales Associate with more than ten years' experience in commercial real estate. She's an active member and serves on the Board of Directors with the Florida Gulfcoast Commercial Association of Realtors (FGCAR); was the recipient of the Multi Million Dollar Producer Award in 2017 with FGCAR; chairs the Members Only Committee with CREW (Commercial Real Estate Women's Organization) Tampa Bay; received The President's Award with CREW Tampa Bay for 2018; sits on the East Tampa Industrial Advisory Board; is a member of the National Association of Realtors (NAR); and is a member of the Florida Association of Realtors (FAR).
In addition to serving her clients, Erika also serves her community. She's been a member of The Junior League of Tampa since 2004 and remains active in her son's school, Christ the King Catholic School in South Tampa.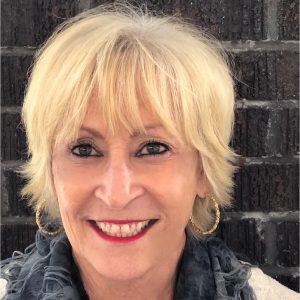 Renee Tate
Licensed Associate, Executive Assistant, Administrative Services
Phone: (813) 251-5288  Email: rtate@dikman.com
Renee Tate has been an integral part of The Dikman Company team since 2008. She handles administrative support in all areas of The Dikman Company. Her primary focus is on the financial, operations and insurance side of the property management division. She also manages The Dikman Company portfolio of owned properties as well as buildings The Dikman Company is developing as company-owned build-to-suits, working closely with the general contractor and banks, and interacts with all of our tenants on a regular basis.
"Renee understands the needs of our tenants sometimes better than even our tenants do. She's very good at looking ahead to avoid issues down the road. She's professional and responsive to our clients' needs and our clients appreciate that."
~ Bob Dikman, Chairman and CEO of The Dikman Company
Prior to joining The Dikman Company, Renee was a construction loan administrator for SunTrust Bank. With Renee's knowledge of inspections, construction draws, Florida lien laws and costs associated with build-to-suit projects, her experience at SunTrust has been advantageous.
Renee has worked in the real estate industry for more than 30 years in both residential and commercial management in Florida, Texas and Washington, D.C. In Texas, Renee was an executive administrative assistant for Alliance Residential Management, reporting to a senior vice president responsible for nine regional directors. Working with the regional directors, Renee was responsible for collecting property reports both marketing and financial, scheduling meetings and making travel arrangements. In D.C., Renee prepared budgets, analyzed leases and billed tenants according to their leases for the office buildings managed.