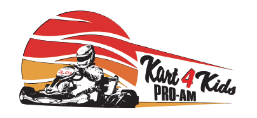 Professional Car Racing Legends and Amateur Enthusiasts Race to Raise Money to Fund Kart 4 Kids Concussion Initiative and Purchase of Equipment at Johns Hopkins All Children's Hospital
ST. PETERSBURG, Fla. (June 21, 2021)  
The 10th Annual Kart 4 Kids Pro-Am Race, held at Andersen Race Park in Palmetto, FL on April 10, 2021 raised $205,000 this year to benefit Johns Hopkins All Children's Hospital. In total, over the last 10 years, the race has raised over $1,047,000. This year, a generous $34,500 donation from the sale of a boat helped to exceed the $1M goal. Additionally, Sebastien Bourdais organized an auction in conjunction with the Indy 500 which raised $23,000.
"Our donors, sponsors, and supporters are so generous. People see the work Johns Hopkins All Children's Hospital does and they want to give," says race Co-Chairman, Chris Russick. "It's amazing to see – this year someone gave us $34,500 from the sale of a boat! That kind of generosity has made this organization a huge success and for that, we are so grateful."
The donated funds have been used to provide critical, patient care equipment for Johns Hopkins All Children's Hospital, as well as fund the Kart 4 Kids Relief Fund that provides support for staff, patients and families. Proceeds from the 2020 race also helped fund the Kart 4 Kids Concussion Initiative, which is conducting ground-breaking research on concussions in children. The potential of this research to change the trajectory of concussion recovery and survival in children is profound.
For further information, visit kart4kids.org or contact David Bassett at dhb944t@yahoo.com, Page Obenshain at page6532@gmail.com or Chris Russick at chris@chrisrussick.com.
ABOUT KART 4 KIDS Kart 4 Kids Inc is a 501(c)3 organization established to raise money for Johns Hopkins All Children's Hospital by organizing the Kart 4 Kids Pro-Am Kart Race. The all-volunteer staff means that All Children's receives all proceeds net of direct race expenses. Now in its tenth year, the Pro-Am kart race was started in 2012 to honor the memory of IndyCar driver and St. Petersburg resident Dan Wheldon, who had tragically perished in a racing accident. The race has been embraced and supported by many of the best racing professionals in IndyCar, IMSA, and Pirelli World Challenge, among other series. Sebastien Bourdais is the headline driver and chairman for Kart 4 Kids. From its small start, the Kart 4 Kids Pro-Am hosted by Andersen Race Park has become one of Johns Hopkins All Children's top third-party fund raisers. For more information visit www.Kart4kKds.org, 'like' its Facebook page at Kart4Kids Pro-Am Kart Race, or follow the race on Twitter @kart4kidsproam.