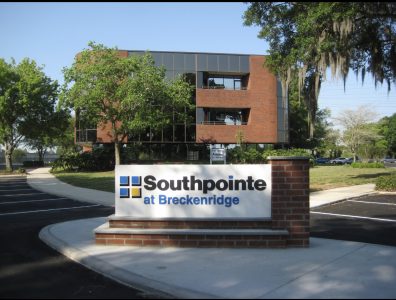 Erika Zipfel Matscherz of The Dikman Company represented Allied Wire & Cable, securing a three-year, 1,736 square-foot lease at Southpointe at Breckenridge, located at 5650 Breckenridge Park Drive, Tampa, Fla.
Allied Wire & Cable is a distributor and specialty manufacturer of electrical wire, electronic cable, heat shrink tubing and wire management products in the U.S. The company was looking at various properties in the Tampa Bay area before selecting Southpointe at Breckenridge.
"Allied Wire & Cable recently engaged Erika Zipfel Matscherz to locate a new sales office for our Tampa team," said Matt O'Reilly, chief financial officer, Allied Wire & Cable. "We engaged Erika because of the outstanding service we received from her and The Dikman Company as our property manager during the past three years at our current location. Erika provided us with several high quality options and was able to deliver a lease agreement with no surprises. Erika was always prompt with her responses, courteous and offered a clear picture of the Tampa real estate market! I highly recommend Erika; she is simply, 'The Best'!"
About Allied Wire and Cable
Allied Wire and Cable is one of the largest independent distributors of wire, cable, tubing and accessories in the United States and has been owned and operated since 1987 by the Flynn family. Allied Wire and Cable serves all global markets, including the aerospace, automotive, commercial, industrial and military industries. The company provides outstanding quality, pricing and service, assigning individual sales representatives to each customer.
Allied Wire and Cable is headquartered in Collegeville, Pennsylvania, and operates sales offices in Arizona, Florida, New Hampshire, Tennessee, New York and Wisconsin. Allied Wire and Cable's warehouses across the nation enable the quickest delivery times in the industry.
About The Dikman Company
The Dikman Company is a Commercial/Industrial Real Estate firm that has been providing clients throughout Florida with a full range of services since 1983. The company offers extensive industry experience and strong market knowledge to ensure commercial real estate transactions are successfully executed and client goals are met and exceeded. Commercial real estate services include: development, sales, leasing, property management, tenant representation, investment counseling and asset analysis. For more information, visit www.dikman.com.