(February, 9, 2015) — The Dikman Company announced today they've hired two new individuals to join their team. Lex Goldenberg and Erika Zipfel Matscherz will be providing The Dikman Company with sales, leasing and property management expertise.

Lex Goldenberg has been appointed to handle sales and leasing activities. Goldenberg has over 35 successful years in the automobile and truck parts industries which gives him a thorough knowledge of many facets of the commercial industry. His strengths are in sales, P&L management, operations and executive management. He's well-versed in the most critical areas of running a business, including manufacturing and distribution, which allows him to formulate the best answers for his clients' needs.
"Lex's forward-thinking attitude has helped companies achieve exceptional goals as he is able to make suggestions about what aspects a company should look for when looking for a commercial property," expressed Bob Dikman, President & CEO of The Dikman Company.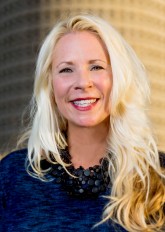 Matscherz was hired as Property Services Manager as part of The Dikman Company's Property Management Division expansion. She previously worked with The Dikman Company from 2002-2007 handling administrative and marketing activities. Matscherz now works with Property Management Administrator, Renee Tate. Her primary duties include serving as a liaison between the tenants and landlords as well as ensuring that the properties are maintained with minimal responsibility to the property owner. Bob Dikman explained that the newly created property services manager position is part of the Company's focus on ensuring a high-level of customer satisfaction.
"With Erika on board, we've implemented more of a proactive management style that allows us to identify any repair issues prior to them becoming a more expensive problem. We prefer to get things fixed before the tenant even realizes it was ever an issue," Dikman said. "In many cases, this approach allows us to control costs for the landlords," he continued.
Matscherz has more than five years experience in property management of both commercial and multifamily properties. She previously served as a paralegal in an estate planning law firm and also ran a home-decorating business.
About The Dikman Company
The Dikman Company is a Commercial/Industrial Real Estate Services firm that has been providing clients throughout Florida with a full range of commercial real estate services since 1983. Commercial real estate services include: sales, leasing, property management, tenant representation, investment counseling and asset analysis. For more information, visitwww.dikman.com.
###