By Bob Dikman
The Dikman Company Has a New Address
During the month of October, The Dikman Company will be moving its offices in order to accommodate the growing medical practice of Dr. Radley Griffin, Griffin Concierge  Medical.
Our new location will be next door, 1313 South Howard Avenue, Tampa, Florida 33629.  We are excited about our tenant's growth and the growth of The Dikman Company's offices.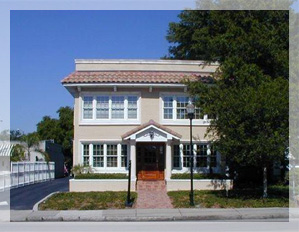 (1315 South Howard – Griffin Concierge Medical)
Headed Out to the World's Largest Gathering of Porsche Race Cars and Drivers
Bob Dikman is heading to Mazda Laguna Seca Raceway next week for the Rennsport Reunion VI. More than 70,000 Porsche fans are expected to attend this gathering of some of the world's most famous race cars and racing drivers.
Bob will be in attendance to take in all the sights and sounds, but more importantly, to protect the millions of dollars of cars that Alegra Motorsports owner, Carlos de Quesada will have on hand for the four-day race event.  Bob, Alegra's spotter, will work hard to protect the drivers and cars.   Click here for more information about the race!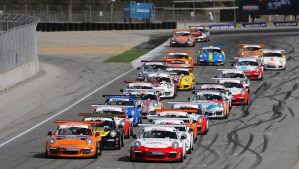 Leguna Seca Raceway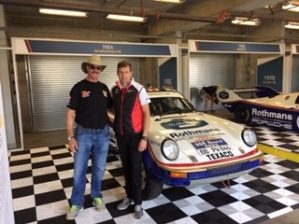 Bob Dikman with Michael  Christensen GTLM LeMans 2018 winner. Bob spotted for Michael for the 2017 IMSA season including the first place Rolex 24 win