American Express Acquires LoungeBuddy
By Bob Dikman
This spring American Express acquired LoungeBuddy and we celebrated Tyler Dikman and his leadership team's success.
As a digital platform that enables travelers to discover, book and access airport lounges worldwide, LoungeBuddy has been giving frequent travelers the opportunity to make the most of their airport experience since 2013.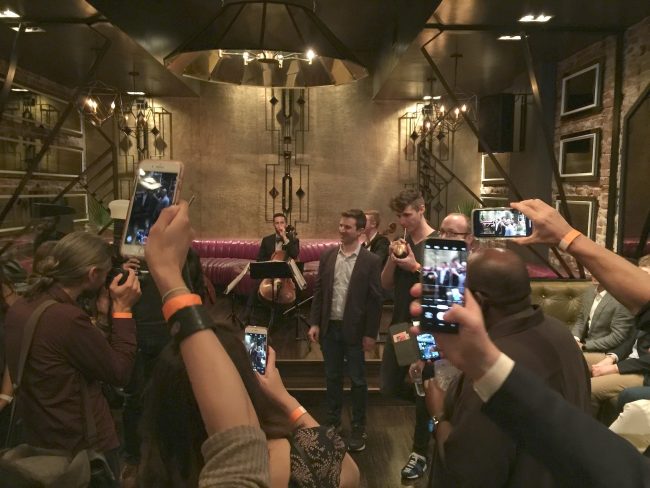 American Express acquired LoungeBuddy in April of this year to expand the airport lounge access it offers its premium card members. Leveraging LoungeBuddy's cutting-edge platform, American Express will be able to develop additional ways to become an essential part of its card members' digital lives.
The company's partnership with American Express began in 2017 to provide information in the American Express mobile app for the more than 1,200 airport lounges that cardholders could access through the American Express Global Lounge Collection.
LoungeBuddy will operate as a wholly-owned subsidiary of American Express under the leadership of its original founders. The leadership team, including Tyler Dikman, co-founder and chief executive officer, will continue to develop innovative technologies to enhance the lives of travelers worldwide.
Tyler and Zac Altman, co-founder and chief technology officer, were quoted in the press announcement and said: "Since the beginning of our partnership with American Express, it was clear that American Express shared the same commitment to elevate their customers' entire travel experience and beyond."
Zac added, "As a company rooted in providing a highly premium experience using innovative technologies, we are excited to work even more closely with American Express to further deliver on this for their card members across the globe."
Tyler invited LoungeBuddy's Angel investors to a private party that we attended. As you can see, it was a great time and we look forward to many more adventures with the LoungeBuddy team!