The Streetcar Will Link Everything in the Urban Center
by Michael English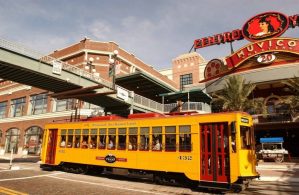 Tampa's Urban Center is undergoing what will be a profound transformation over the next several years.
Water Street, Jeff Vinik's mega-project, already has so much construction underway in the south end (USF Medical School, multiple office and residential towers, and three new high-end Marriott hotels), that you can barely drive through the area. There are several more significant phases to come to complete the $3B-plus community.
In the north end, Tampa Heights, the Heights project is building at nearly the same pace. Office and residential towers surround the amazing Armature Works retail building which, incidentally, was originally the Streetcar Barn for the City's original 54-plus mile streetcar system.
In between, in the CBD, new residential towers and redevelopment projects are announced regularly, with several currently under construction. In Ybor City, a new hotel and a corporate HQ building are under construction. I don't think we have ever seen this level of new development in Tampa's modern history.
So how does the streetcar bring it all together? With an allocation of $1M per year for three years in FDOT funding to support its operating budget, beginning last October 1, the Streetcar is now FREE to ride. It operates from 7 a.m. to 11 p.m. on weekdays and until 2 a.m. on weekends, all on 15-minute headways. Ridership has grown from 300,000 last year, to a projected one million by September 30. It is not only attracting riders for fun but now commuters and folks who can make a much speedier trip to and from downtown and Ybor City for lunch, dinner and business meetings.
The even better news is that the Streetcar's extension north from Whiting Street to Tampa Heights is on track, with major support from Mayor Jane Castor. The project is hopefully on track for completion in 2023-2024. Think for a minute about the ability to go from Ybor City to Tampa Heights on a modern streetcar, with regular stops all along the way. Residents, visitors, and downtown employees will use it to get around, shop at Publix's Channel District and Water Street stores, and have access to all of the new retail beginning to pop up all over the area.
It is time for Tampa's urban center to function like Portland, Seattle and the other great cities that utilize such transit to transform themselves.
Michael English is the Board President of Tampa Historic Streetcar, Inc, which oversees Streetcar marketing and operations, and a Board and Executive Committee member of the Tampa Downtown Partnership (TDC). As an associate at TDC, Michael assists TDC clients with land use, zoning and regulatory issues.
The Dikman Company Represented Lennox International, Inc. in a Five-Year New Lease Agreement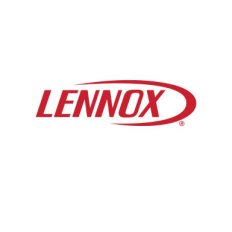 Erika Zipfel Matscherz of The Dikman Company represented Lennox International, Inc., securing a 21,992 square-foot unit located at 9110 King Palm Drive, Suite 105, Tampa, Fla. The lease will commence on October 1, 2019.
As a leading provider of climate control solutions for heating, air conditioning and refrigeration markets around the world, Lennox International was growing out of its current Tampa location and looking for a space that could accommodate its specific needs. The challenge was to find a suitable property that could offer twice the square footage in Tampa's busy industrial market.
"Erika recently represented Lennox International in a successful site relocation project," said Steve Beall, Lennox Corporate Real Estate, Dallas, TX. "The relocation included both a challenging set of site specifications and a tight timeline. Erika and team provided professional representation that exceeded expectations. She went the extra mile to understand the business requirements and demonstrated flexibility as we proceeded to adjust for the realities of market conditions. As evidence of our satisfaction, we have engaged Erika again to represent Lennox in a second project in the Tampa Metro area."
A fellow SIOR in Miami, Ed Redlich, with ComReal, referred Lennox to The Dikman Company. Ed's relationship with Bob Dikman and The Dikman Company over the years made the referral an easy one. He knew Lennox would be in good hands.
"The Tampa market is tight right now and we wanted to make sure we could find just the right fit for Lennox International," said Erika Zipfel Matscherz, The Dikman Company. "We were happy to assist with finding Lennox a property and securing a very competitive lease agreement. They were a pleasure to work with and I look forward to working with them again on their next project."
Lennox International Inc. is one of many tenants represented by The Dikman Company who occupy industrial space in the Tampa area.