Planning and Politics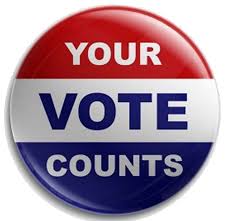 Voting for a new mayor and a majority of the City Council is an exciting time for many folks in Tampa and the choices we make are important. We have a strong mayoral system, actually one of the strongest in the nation. Our mayor runs the city and its nearly billion-dollar budget, so who you choose to be the next leader of our city is quite important.
The City Council controls zoning and all city ordinance changes, and has significant influence over our build environment through zoning and implementing the city's comprehensive plan. They also make important decisions, in concert with the mayor, that affect our quality of life in a myriad of other ways.
The point here is to pay attention! Examine all the candidates for mayor, and the various City Council districts, and choose the candidates that will best represent both your interests and those of the community in general. While national and state level politics are difficult to influence, and we made those election decisions several months ago, your vote can make a big difference in our local elections.
So, please make your VOTE count on March 5.
Bob Dikman, First Ever Spotter for Team Montaplast
Bob Dikman was asked by Team Montaplast / Land Motorsport to be their very first spotter for the Rolex 24 which took place last weekend, January 26-27, 2019.  Bob spotted for Daniel Morad, Dries Vanthoor, Ricardo Feller and Christopher Mies.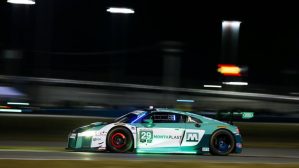 Below, please find a short list of the Rolex 24 teams Bob has worked with over the past few years.
Rolex 24, 2018 Team Park Place
Drivers:    Patrick Lindsey, Jorg Bergmeister, Tim Pappas, Norbert Siedler
GTD: 18th Place
Rolex 24/2017 Team Alegra
Spotter for Car #28
Drivers:  Carlos de Quesada, Michael de Quesada, Daniel Morad, Michael Christensen, Jesse Lazare
GTD 1st Place with the youngest driver (age 17) ever to win the Rolex 24
Rolex 24/2016 Team TRG
Aston Martin Vantage GT3
Spotter for Car #007
Drivers:   Santiago Creel, Antonio Pérez, Ricardo Pérez de Lara, Carlos Slim's Team, Lars Viljoen, James Davison
GTD 20th Place
Rolex 24/2015 Team TRG
Aston Martin V12 Vantage GT3
Spotter for Car #007
Drivers:   Brandon Davis, James Davison, Christina Nielsen, Christoffer Nygaard
GTD 13th Place
Rolex 24/2014 Team TRG
Aston Martin V12 Vantage GT3
Spotter for Car #007
Drivers:  David Block, Al Carter, Brandon Davis, James Davison
GTD 22nd Place
Rolex 24/2013 TEAM TRG
Porsche GT3
Spotter for Car #66
Drivers:  Jörg Bergmeister, Dominik Farnbacher, Ben Keating, Kuno Wittmer
GT 20th Place
Rolex 24/2012 Team TRG
Porsche GT3
Continental Challenge: Aston Martin Factory Team
Spotter for Car #66
Driver:  Daren Turner
Drivers:   Dominik Farnbacher, Ben Keating, Patrick Pilet, Allan Simonsen
GT 7th Place
Rolex 24/2011 Team TRG
Porsche GT3 Cup
Spotter for Car #67
Drivers:  Andy Lally, Spencer Pumpelly, Wolf Henzler, Stephen Bertheau, Brendan Gaughan
GT 1st Place