The Dikman Company Represented Advanced Roofing in the Purchase of 32,000 Square Foot, $2.4M Industrial Building Close to Tampa International Airport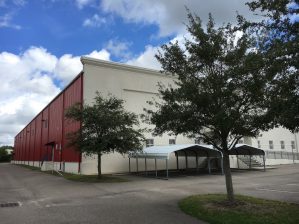 The commercial real estate industry is built on relationships. Luckily, I've been fortunate to be in this business long enough that myself and my colleagues at The Dikman Company are very involved with the local and international associations that help build and grow our business.
The Society of Industrial and Office Realtors (SIOR) offers incredible value to those who are active members. Being a small, boutique commercial real estate firm means referrals are imperative to the success of our business. Through SIOR, we receive referrals regularly. I would venture to say that those referrals are approximately 60 to 70 percent of our business.
SIOR does many valuable activities for the industry, but their focus on referrals began when Bob Dikman, and fellow SIOR member, Robert Thornburg, started an Independent Broker Group within the SIOR organization. The service places members into a network where we can share knowledge and referrals. This is extremely beneficial for clients that need to buy or lease space in a new city where they might not have any trusted contacts they can call on. SIOR offices are located in more than 580 cities in 28 countries and represent today's most knowledgeable, experienced, and successful commercial real estate brokerage specialists. By referring a client to a fellow SIOR, you have the confidence to know you are providing a contact that is dedicated to the highest professional and ethical standards.
Several years ago, City Electric Supply Company was referred to our firm through the SIOR Independent Broker Group. They had a building to lease in the airport market. Their property was listed with another brokerage firm, and they weren't satisfied with the time it was taking to close the deal. The Dikman Company was able to successfully secure a tenant within one month of marketing the property, making both our client and the referring SIOR broker very happy with our service.
During the last 12 months, I have been working with Advanced Roofing. They wanted to expand their Tampa location and find a property within their budget. Many of our clients come to us with a plan in mind and we work with them to provide as many viable options as possible. The Tampa market is tight right now, and we wanted to find just the right building for Advanced Roofing.
Keeping them within their budget meant looking at properties in east Tampa. With limited inventory for sale in that area, and the client looking for a more upscale building, we moved our search toward the Tampa airport area. We showed them that by increasing their budget, they could secure a building more in alignment with their geographical preference and type of product they desire.
Having worked with City Electric Supply Company, I knew their building would be perfect. With that in the back of my mind, we continued to work with Advanced Roofing over the next few months on understanding the budget requirements for purchasing in a high demand, centrally located area.
Advanced Roofing kept an open mind throughout the search. They surveyed their employees to gain insight into how many would drive out to east Tampa every day for work. The overwhelming response was to purchase the property located at 4909 West Knollwood Street from City Electric Supply Company and stay close to the Tampa airport.
"Erika and her firm were great to work with," said Michael Kornahrens, executive vice president of Advanced Roofing, Inc. "Advanced Roofing had specific needs, and Erika got the deal done!"
The Dikman Company prides itself on going the extra mile with clients. We wanted to make sure that Advanced Roofing had every option available in front of them so they could make a sound business decision when purchasing their new space. We were more than happy to go the extra mile and to take as much time as necessary to find Advanced Roofing just the right property while securing a very competitive purchase price.