By: Ben Dikman, Vice President, The Dikman Company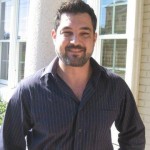 There are many different ways to market your company, your services, and your available listings. There are traditional methods such as fliers, direct mail pieces and print advertising. Now, thanks to technology, there are also many non-traditional methods of marketing such as social media, e-blasts, and virtual tours.
We've witnessed many changes to how you promote in the marketplace. However, there is one tried and true method of marketing that I believe has the highest ROI, if done properly, and that is good old fashioned networking!
This summer I decided to expand my networking efforts. I did my due diligence to determine what organizations and groups would put me in front of my ideal clients. I attended several events and meetings to determine if it was a proper fit. Networking is all about getting in front of the right group of people.
I then honed in on my networking skills and set forth on a mission to meet like-minded people that I could develop a professional relationship with. Networking is really about helping each other. It's not so much about promoting your business, as it is about developing mutually rewarding professional relationships.
That's really what it is all about. Remember Bob Burg's Golden Rule of Networking: All things being equal, people will do business with, and refer business to, people they know, like and trust (Bob Burg, The Go-Giver).