Robert Dikman
The Dikman Company
(813) 251-5288
Bdikman@dikman.com

 LinkedIn with Robert Dikman
Robert "Bob" Dikman's career in commercial real estate spans more than 30 years. During this time, he has built a reputation in the industry for being an extremely creative, knowledgeable, and experienced commercial and industrial real estate professional. Known for his integrity, business insight, and community involvement, Bob is highly regarded within Tampa Bay's commercial real estate community and beyond.
A fourth-generation real estate practitioner, Bob has built a solid list of achievements and accomplishments during his career. In addition to leasing more than five million square feet of office/warehouse space, Bob has brokered sales in excess of $250 million worth of properties. He has extensive experience in build-to-suit transactions, rail-related projects, and the transportation/trucking industry.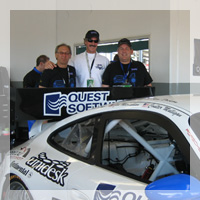 Bob has been recognized by his industry peers numerous times for his professional achievements and successes. He is the only Realtor in the United States to have obtained the prestigious ALC, CCIM, SIOR, and CRB professional industry designations.
In addition to his dedication and involvement within the commercial real estate industry, Bob has been involved in automobile racing <link to Racing page> since his teenage years and he earned his racing license through Skip Barber Racing School after participating in many lapping events and race series.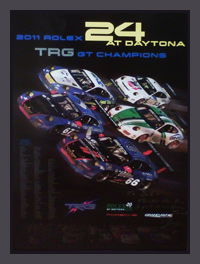 For the past 30 years, Bob has been very active with the Porsche Club (PCA) and holds instructor certificates from PCA, Chin Motorsports, and NARRA. Bob is the current Sponsorship/Vendor Chair for the world's largest Porsche Club Race, 48 Hours at Sebring. Bob drives a high performance Porsche 911 and counts Sebring International Raceway as his home track.
Bob also is very involved with his local community and has served in the past as a Guardian Ad Litem and President and Chairman of the Board of Trustees. Other local involvement includes the Florida Economic Development Council, Tampa Committee of 100, The Tampa Connection, and Leadership USF.