Company Blog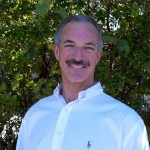 There has never been a better time than NOW to reinvest in good properties and move forward with development of future commercial real estate. The current historically low interest rates and construction costs make it an ideal time to 'reinvest' in your business.  READ MORE »
By: Ben Dikman, Vice President, The Dikman Company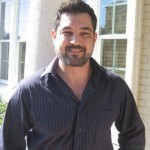 There are many different ways to market your company, your services, and your available listings. There are traditional methods such as fliers, direct mail pieces and print advertising. Now, thanks to technology, there are also many non-traditional methods of marketing such as social media, e-blasts, and virtual tours.
We've witnessed many changes to how you promote in the marketplace. However, there is one tried and true method of marketing that I believe has the highest ROI, if done properly, and that is good old fashioned networking! READ MORE »
This month's feature video is a little bit different from some of the past videos that we have shared with you. Bob and I decided to create this video 'The Beginning of a Legacy' to share with you a little bit about The Dikman Company and how we came to be. One of the things you may not know is that I am the 4th generation of family to be involved in the commercial real estate industry. I guess you could say it is 'in my blood'. READ MORE »
As some of you may know, I am an active member of SIOR (Society of Industrial and Office Realtors). This year I am honored and proud to have been appointed to the position of Speaker of the Council of Presidents. I am a strong believer and supporter of this excellent commercial and industrial real estate association.
One of the newest endeavors set forth by SIOR was the formation of the Independent Brokerage Group in May of last year. The purpose of the Independent Brokerage Group ("IBG") is to create and sustain a network of highly qualified, independent SIOR brokers across the country to collaborate, share information and enhance business opportunities for its members. READ MORE »
In the ever changing world of  real estate, one thing I have learned is that your life can get pretty crazy.  Between listing appointments, showing property, managing properties, dealing  with tenants and landlords our days are often non-stop, action packed, and at times stressful. Our personal lives and  activities sometimes get pushed to the back burner as we try to accomplish (and  complete) our never-ending 'to do' list.
Before I made commercial real
estate my profession, I spent several years in the corporate sector. Life was
pretty structured. I worked from 9 – 5 pm, came home and worked out, had dinner
at 7, went to bed at 10….and then got up the next day and did the SAME
THING. Needless to say, that type of monotony can get pretty old.
We recently welcomed a new tenant into our offices at 1315 S. Howard Avenue. His name is Dr. Radley Griffin, and he is a medical physician who provides his clients with concierge medical care. Not only is he our newest tenant, he is also my personal doctor.
Dr. Griffin's practice is  unique. Some people call it concierge or boutique medicine, but Dr. Griffin  prefers to call it 'good, old fashion, family medicine.' Dr. Griffin's services are all inclusive, and he even makes house calls!  His patients know they can contact him at anytime for any medical need and they won't  have to wait a month to get an appointment. His services are specialized and customized to meet the needs of each of his patients. He has created a 'concierge relationship' with his patients. READ MORE »
By: Ben Dikman, Vice President, The Dikman Company
I'm a big fan of  CSI (Crime Scene Investigation) shows on
television. I especially enjoy the final court room drama scenes that
always come up during the final 15 minutes of the show. Those powerhouse
attorneys battle it out to the bitter end, pulling out all punches, and doing
whatever it takes to get their case to win. That's pretty impressive
stuff!
By: Bob Dikman ALC, CCIM, CRB, SIOR
Chairman & CEO, The Dikman Company
Auto racing and commercial realcestate have more in common than you might think. This past month I hadcthe opportunity to participate in a race that drove (no pun intended)cthat message home to me on all levels. I was honored to be asked to serve againcas an official spotter for the Rolex 24 the weekend of January 28th. If you are
not familiar with what a spotter actually does during the race, let me explain.
By: Ben Dikman, Vice President, The Dikman Company
I recently put my house on the  market. Because I live in Brandon but spend most of my time (both personal and  professional) in South Tampa, it makes perfect sense for me to live there. When I contacted a Realtor to begin showing me potential homes to purchase, I was  very specific with my geographic request:
South Tampa
. 
It is the 'right' place for me (the client). READ MORE
 Bob Dikman, ALC, CCIM, SIOR, CRB, Chairman & CEO
I have never been one to make New Year's Resolutions. I believe that New Year's Resolutions actually set you up to fail! Think about it, every year we create a very hefty list of resolutions that we vow to begin following immediately, yet we have no idea as to HOW we are going to achieve these resolutions. By the time February rolls around, most of us have fallen off the proverbial wagon and fallen victim to the same old
routines!