Company Blog
I had the pleasure of witnessing an act that will help Florida manufacturers as a whole. On Friday, May 17, Governor Scott signed a Manufacturers' Sales Tax Exemption Bill at the site of one of our clients, Heat Pipe Technology in Oldsmar.
The bill offers a new sales tax exemption for Florida manufacturers that are purchasing machinery and equipment. The bill won't take effect until April of next year, but some manufacturers are already moving forward based on the additional profit they'll receive because of the tax break in 2014. QTM, a machined metal manufacturer in Oldsmar has already purchased two pieces of equipment and hired nine people since the bill was signed.
The U.S. Department of Labor, Bureau of Labor Statistics tells us Florida is home to nearly 18,000 Manufacturing establishments that employ close to 371,000 people. Florida's Manufacturing companies have a total payroll of more than $18.0 billion and an average wage of approximately $48,630.
Think about it. If the majority of these companies increase their number of employees by as little as .5%, it will mean an additional 2,000 Florida jobs with above-average earnings. Good news for non-manufacturers as well since these new jobs will allow Floridians to spend more in restaurants, retail, travel, etc.
The Dikman Company is fortunate to be located in the heart of what Tampa residents know as 'SoHo', or South Howard, in historic Hyde Park. Hyde Park dates back to the 1880's when railroad financier Henry B. Plant built the first bridge across the Hillsborough River at Lafayette Street (now John F. Kennedy Blvd.). Over the past several years, we watched this area, like all others, become crippled by the economy. Today, however, we are glad to report that the area is buzzing with new business and especially new apartment and hotel construction activity.
Near the corner of Swann and Howard, the epicenter of SoHo's busy nightlife, Post Properties is underway with its construction of 231 apartments and 10,000 square feet of retail space. Apartments are said to average about 880 square feet in size and are scheduled for completion in early 2014.
A few blocks north of Kennedy Boulevard, NoHo Flats, a campus of over 300 apartments, is under construction for the Pollack Shores Real Estate Group.  The apartments will cater to the young professionals that are drawn into downtown Tampa by its offices and the surrounding nightlife.
At 319 Bayshore just south of the Platt Street Bridge, Crescent Resources is constructing a $68  million dollar, 500 unit apartment complex called Circle Bayshore. The amenities at the Spanish Eclectic-styled development include a two-story health club and a resort-style swimming pool. Apartments will have private balconies and full-sized washers and dryers.
Closest to The Dikman Company's office and across the street from Bern's Steakhouse, the 137 room Epicurean Hotel is also nearing completion.  The hotel, one in Marriott's Autograph Collections, will be one of 34 in their high-end boutique resort collection. The resort will give gourmands and business travelers a luxurious food-themed dining and lodging experience, as well as a neighborhood bistro, spa, and bakery to visit. Construction is scheduled for completion prior to the 2013 holiday season.
With the economy digging out of a hole, housing starts are booming and people are beginning to feel more confident with their spending. It is good for us here at The Dikman Company to be in a place where we can physically see the return of confidence and the positive momentum that is also building along side these new construction projects.
Please feel free to send your comments and suggestions to info@dikman.com.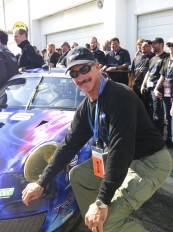 Bob Dikman races Porsches. It's intense and exhilarating. Racing puts your mind and body on high alert and can be a great adrenaline rush.  After all, a mistake at 150 miles per hour is not the same as a mistake made while sitting at one's desk. But for as much fun as racing is, Bob Dikman is equally passionate about being a spotter for TRG (The Racers Group) a Grand-Am Rolex Sports Car Series team owned by Kevin Buckler. TRG is one of the acknowledged leaders in sports car racing.  A spotter in auto racing is a trained team member whose job is to relay information to the driver, keeping him or her alert as to what is occurring on the race track, outside of the drivers own view. Spotters are typically positioned high above the track, atop one of the grandstands or other support buildings, with a bird's eye view of the circuit. At the Rolex 24, Bob Dikman will spot standing above the tower.  Spotters keep in constant contact with their drivers, crew chief and owner via two-way radio communication while monitoring race control.  Spotters are considered the drivers' "eyes in the sky".  Lapses in a spotter's concentration can have significant consequences to the team's performance. In addition, the spotter also has to look out for his driver's well being because when something happens on a race track, it happens in the blink of an eye.
The same can be said for managing The Dikman Company. Professional designations such as SIOR, CCIM, CRB, and ALC all convey the level of education attained so you are assured that your team member has the highest level of training. Bob's job, much like that of a spotter, is to clearly relay information to you about a particular property or current economic condition, to keep you,  the client alert and current as to what is going on in the market.  Just as a driver must trust in his spotter's ability to see the broad picture on the race track, clients must trust that his or her broker can see and anticipate changes in the road ahead.  He must be well trained in the art of careful attention and good communication.  A successful transaction is largely the broker's responsibility, and having one with as much knowledge, training and ability as The Dikman Company, is the key to spotting good investments that will drive your financial success to the checkered flag.
My wife and I recently visited Auckland New Zealand. New Zealand is 18 hours ahead of Tampa's Eastern Standard Time and so operating in the "future" was quite interesting for us.  The rest of the world is always trying to catch up with you.  To give you an idea of its size, New Zealand has 2 islands;  the south island, measuring about the same square miles as Florida and the north island, about 24% smaller than the South Island.  Both islands of New Zealand are home to 4.5 million people, while the greater Tampa Bay area alone has nearly 4.5 million people.
New Zealand's economy is primarily agricultural with its 40 million sheep holding top honors in its revenue producing ability. Like Florida, tourism is vital to its economy.  People come from all over the world to visit its majesty and beauty.  Because the US dollar is worth 25% more in New Zealand than here, it's a great time to visit. New Zealand's population had been moving to Australia where the wages are higher, but with the strengthening economy, its population seems to be stabilizing.
Australia is about the size of the US but has only 26.5 million people; 7.5 million people fewer than the state of California. It lies 1200 miles west of New Zealand.  Most of Australia is desert so the majority of its residents live in or near Sydney.  Sydney is by far the largest city with about 4.6 million people.  Australia is growing and faces similar struggles as the US including illegal immigration.  Boat people seek asylum in Australia, and are frequently granted their wish, but like the US, the costs of caring for non-taxpaying citizens is beginning to take a serious toll on its budget. Citizens are becoming upset and concerned even though they are, like many in the US, sympathetic to the plight of the unfortunate.  However, Australian citizens are struggling with the costs and responsibility of supporting those who do not pay taxes.
Another very interesting fact that directly impacts US real estate prices now and into the future is this: Sydney, Australia, the second most expensive city to live in the world, and Auckland, one of the most livable cities in the world are experiencing a huge influx of capital from all around the world because both cities are considered safe havens.  You see, when you consider the 7 billion people living in the earth's nearly 200 countries, only a few countries are thought to be safe havens; a place in which you can put your money and have it available when you desire.  With that said, the US has several cities that standout as safe havens:  New York, Washington, San Francisco, San Diego, Miami, Seattle, Boston, Los Angeles, and Houston. Interestingly, Australia loves the US and is a heavy investor. Have you ever been to a Westfield Mall?  Those malls are owned by a Westfield Group, based in Sydney, Australia.
Foreigners still consider the United States one of greatest countries on earth and one of the best places to invest; so do I.  We need to continue to work hard to be certain their faith in our country and our economy stays strong.
Using Synergy From Associations to Benefit Clients
Synergy is defined as 'the combined effort being greater then the parts: the working together of two or more people, organizations, or things, especially when the result is greater than the sum of their individual effects or capabilities.'
Synergy is the reason that associations are founded. Together, the member benefit of professional growth and development is far greater in an association than as a single individual.  Because we are members of several associations, we tap into the 2 major ways professional growth occurs – continuing learning in our field through the presentations, workshops and conferences professional groups sponsor, along with networking with other professionals in our industry.
The benefits to our clients are easily recognized. We are informed and current about trends in our industry, not only on a local level, but a national and global level as well. We know the outlook for the economy and can advise our client so that the decision making process is easier and confidence levels are higher.
In short, we stay involved with our associations so we can present our clients with the most current and reliable information available.
For more information about our associations, you can visit them online.
SIOR –  www.sior.com
CCIM – www.ccim.com
ALC – www.rliland.com
CRB – www.crb.com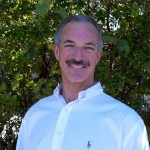 There has never been a better time than NOW to reinvest in good properties and move forward with development of future commercial real estate. The current historically low interest rates and construction costs make it an ideal time to 'reinvest' in your business.  READ MORE »
By: Ben Dikman, Vice President, The Dikman Company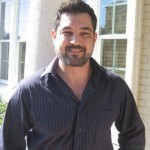 There are many different ways to market your company, your services, and your available listings. There are traditional methods such as fliers, direct mail pieces and print advertising. Now, thanks to technology, there are also many non-traditional methods of marketing such as social media, e-blasts, and virtual tours.
We've witnessed many changes to how you promote in the marketplace. However, there is one tried and true method of marketing that I believe has the highest ROI, if done properly, and that is good old fashioned networking! READ MORE »
This month's feature video is a little bit different from some of the past videos that we have shared with you. Bob and I decided to create this video 'The Beginning of a Legacy' to share with you a little bit about The Dikman Company and how we came to be. One of the things you may not know is that I am the 4th generation of family to be involved in the commercial real estate industry. I guess you could say it is 'in my blood'. READ MORE »
As some of you may know, I am an active member of SIOR (Society of Industrial and Office Realtors). This year I am honored and proud to have been appointed to the position of Speaker of the Council of Presidents. I am a strong believer and supporter of this excellent commercial and industrial real estate association.
One of the newest endeavors set forth by SIOR was the formation of the Independent Brokerage Group in May of last year. The purpose of the Independent Brokerage Group ("IBG") is to create and sustain a network of highly qualified, independent SIOR brokers across the country to collaborate, share information and enhance business opportunities for its members. READ MORE »
In the ever changing world of  real estate, one thing I have learned is that your life can get pretty crazy.  Between listing appointments, showing property, managing properties, dealing  with tenants and landlords our days are often non-stop, action packed, and at times stressful. Our personal lives and  activities sometimes get pushed to the back burner as we try to accomplish (and  complete) our never-ending 'to do' list.
Before I made commercial real
estate my profession, I spent several years in the corporate sector. Life was
pretty structured. I worked from 9 – 5 pm, came home and worked out, had dinner
at 7, went to bed at 10….and then got up the next day and did the SAME
THING. Needless to say, that type of monotony can get pretty old.